Improving Espresso Distribution Using a Mini Flour Sifter!
As an owner and user of the EK43 grinder I am on an endless journey to find ways to improve my espresso distribution. The EK43 is a bit of a beast and you really need to grind into a container before transferring into your basket. The issue with this is that you can end up with uneven distribution as well as clumps in the coffee bed. There are ways to help with this such as tapping the portafilter handle etc.. however, I always feel like things could be improved.
Some of the best espresso distribution I've experienced was from my old Mazzer grinder with doser mechanism. To try and emulate this, a few years back I picked up a couple of large flour sifters and tested them with the EK43, they produced great results with nice looking and more controlled pours and most importantly, tastier espresso. There was no channelling evident and a nice even flow from the group from start to finish. They had their downsides being big and cumbersome and also a little bit too big for 18-20g of espresso grind.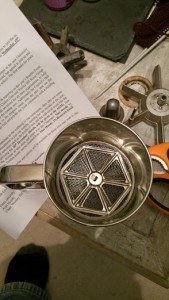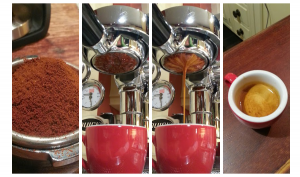 About a year ago I came across some mini versions of these with an exit chute about the same size as my VST basket so it's a lot more usable with 18-20g of coffee. The end result is that it acts like an improved version of a doser and I now have a very even distribution with no clumps and very little faffing, my coffee has never tasted better as a result. If you get chance then I'd recommend giving one a go!!